Why You Should Never Buy a Home Warranty Covering Appliances (Reviews / Ratings)
It all started with an official-looking letter. I thought it was an IRS letter. Instead, it was a foreboding letter reminding me my 1-year warranty was expiring on my home.
It predicted dire consequences as my HVAC, hot water heater (and this piqued my interest), and my appliances would no longer be covered by regular insurance.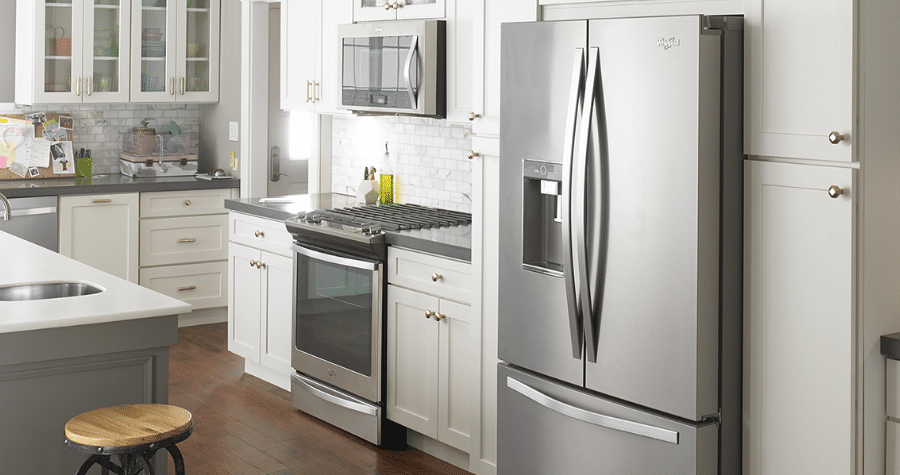 So, I decided to start a correspondence.
My Recent Home Warranty Experience
First, it was an email. There was a new promotion with each email including a free gift.
I could warranty my whole house for $450 plus a 10% discount and 1 month free (that's a great deal).
Then came the phone call.
A cheerful sounding woman introduced herself as a representative of this home warranty company.
"Would you have a few moments to talk to our sales representative, Doug," she asked.
"Why yes I would," I said, sounding equally as cheerful.
So, Doug picked up the phone and introduced himself.
"Hello Steve," he said, like the old friend he wasn't.
"Hello Doug," I said sounding like the old friend I could never be.
He made his offer covering everything in my house including stuff I did not even know I had for $399 mentioning each one by one.
Short on time? Get our free Appliance Buying Guide
Then he asked for my address and credit card.
"Wait a minute, Doug," I said. "I have to check your reputation online before I do business with your company."
If I am interested I will certainly call you back," I added.
"Well, good luck then" was his reply because he knew at that moment he would not be making a sale.
Because I knew something he wished I didn't.
His company's reputation is 1-star on Yelp based on 451 reviews.

"Yelpers" are tough without question, but the company upset everyone without even 1 positive review. It is almost impossible.
They also have more than 4500 complaints and actions against them on BBB. They even violated the Better Business Bureau's (BBB) code of conduct as well, which is nearly impossible to do.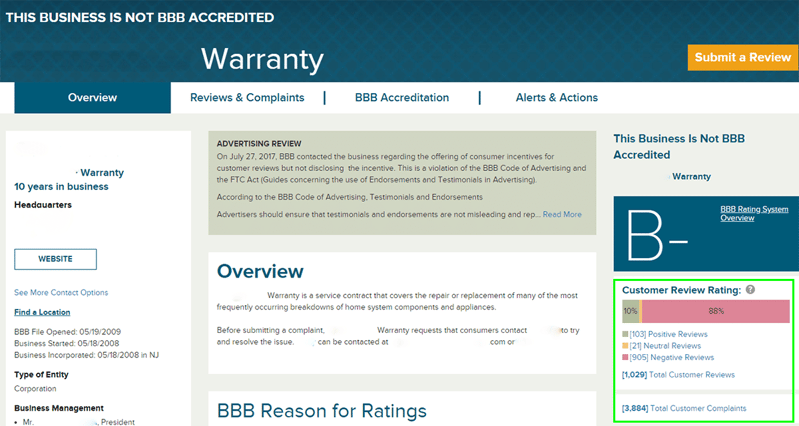 OK maybe this is one bad company.
How about this one, considered by the "industry" to be the gold standard.

A 1-star reputation on Yelp with 99 reviews. However, they did have 2 satisfied customers.
For the BBB, they had…over 10,000 complaints.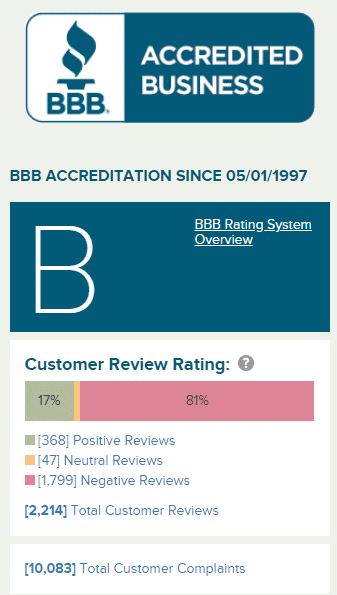 Wow.
Home Warranties: When to Avoid Them
I have written previously about third-party warranties. Appliance stores often sell warranties funded by another entity.
I never thought anything could be worse to buy than a third-party warranty until being introduced to Doug and his home warranty company.
They both lack a crucial component of warranty fulfillment. It's simple. You should be aware of this one small issue.
In both cases, they do not employ a single service tech.
Instead, they rely on an understaffed and underpaid staff of independent contractors.
Guess what? The system does not work even if that was the intent.
What home warranties are worth considering?
We logged 30,761 service calls in 2017. This year we expect to log over 35,000 with 30 service techs just in the Boston area.
There is a need for a warranty on some appliances as the average service rate is about 28% for French door refrigerators and over 30% on certain ranges just in the first year.
However, you would be better off taking your chances than definitely wasting your money with a Home or third-party warranty.
You should only buy a warranty from a company with a service department.
It's pretty basic. A service warranty should have actual service, but in our industry, you have to look for good repair shops.
In Massachusetts, there are plenty of options like Belcher's Appliance, Hunter's Appliance, Poirier, George Washington Toma, and KAM to name a few.
In Pittsburgh, you have Don's Appliance. In Chicago, you have Grand Appliance and Abt. There must be at least one good store in your area
How to Protect Yourself
First, don't feel pressured. It may seem silly, but this industry likes to play those games.
Most importantly, read reviews. Most companies demonstrate service after the fact whereas the bad ones don't seem to care.
Do not read industry reviews as they cover pricing mostly and not actual service.
No company is perfect (myself included), but some deserve your business more than others.
Spend some time before the sale on research so you do not have regrets after the purchase.
Additional Resources
Want to learn how and when to buy an appliance? Read our Appliance Buying Guide, covering the major brands and strategies on how to buy an appliance at the lowest price. Over 350,000 people have read a Yale Guide.

Related Articles
Steve Sheinkopf
My goal has always been simple: I want Yale to be the best retail experience anywhere. I have tried to create a compelling environment for customers and employees alike.
A Note About Pricing
Pricing on this blog is for reference only and may include time sensitive rebates. We make every attempt to provide accurate pricing at time of publishing. Please call the stores for most accurate price.