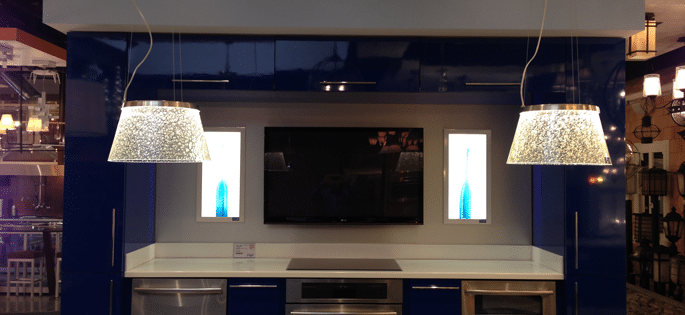 Pendants have become more popular than even chandeliers over the last 10 years. Open floor plans with islands and peninsulas have called for smaller lights spread further. Have a look:
LED Pendants
Have a quick look at 1/2 our pendants.
Relatively few are LED pendants. To review, LED will last over 22 years when used 3 hours and is super efficient. A 6 watt LED is similar to a 35-40 watt incandescent. LED, however, has two issues. First, the early LEDs rendered blue color and lacked a white filter. Secondly, the bulb was only rated at 2-3 watts, so it could never emit more than a dim light.