The 10 Best Appliance Articles of 2017 (Reviews/Ratings)
We have written over 220 articles in 2017 along with about 50 videos covering how-tos, direct comparison of different brands, and appliance issues to avoid.
Of those 220+ articles, these are the 10 best to save you money, time, and aggravation. You should read these if you are buying and, especially if you having an installation or delivery.
I am very sure your appliance salesperson will not tell you most of this (won't they be shocked when you ask).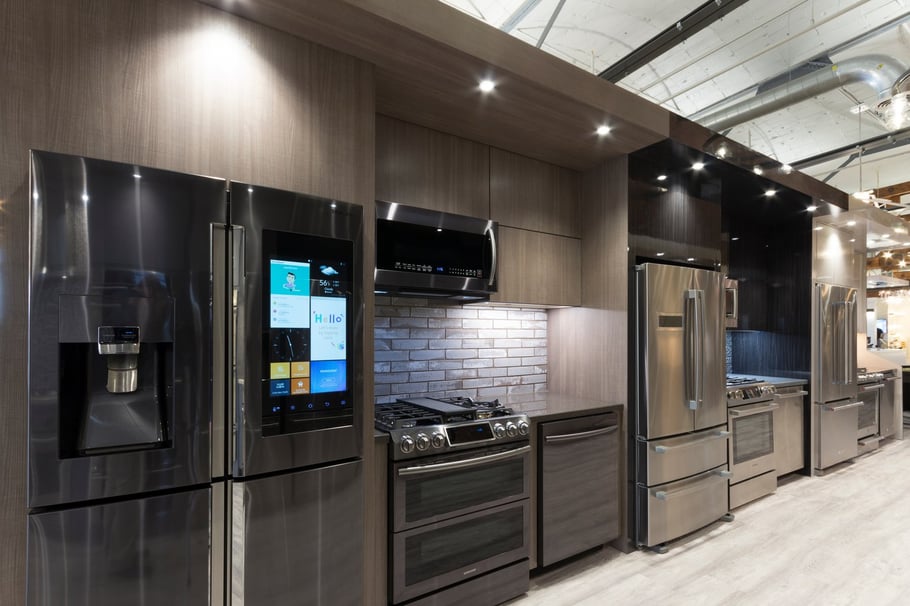 10 Best Appliance Articles of 2017
You probably want to know what a dishwasher can sound like, especially if your kitchen is open to your living room. Now you can hear a 44 DB dishwasher versus a 55 DB dishwasher.
The answer is easy. You should have an exchange for a new product. However, if it was that easy, we would not have to write this article.
You should read this if you like to broil. We wrote this originally for grills, but gas ranges have infrared or gas burners.
Appliances break more than others. Disposers, hoods, and dishwashers are generally great. Your icemaker, on the other hand, is a different story.
You see these sharp new installations all over magazines and Houzz. It's all good until you need to actually vent.
If you live in Massachusetts and you are rebuilding your kitchen, the makeup provision will be a topic of conversation. Make it a topic before the construction, because it is expensive to retrofit.
We cover this topic every annual meeting. We also incentivize our delivery and service people, so they are mindful of this issue. Just one can ruin our year…and your home.
You order products online and just let the delivery agent into your home. Yeah, it's a problem. What also is an issue: you are being charged for removals, stairs, installation, and removals to your free delivery.
Print out this checklist and go to each store to check what they do. The Checklist works for any kind of delivery like furniture, bedding, and appliances.
You will love this……most stores hate it.
We picked all the major brands and scratched them all with a fork. No really. The results vary. One manufacturer was marked better than the others.
Watch us depreciate $18,000 of refrigerators, but you will know if this finish is still desirable in your kitchen by the end.
So, you haggled and were able to save $100 off a refrigerator. Well, if you wait until one of these days, you could have saved $700-1000 without haggling.
Final Words
Buying appliances are simple. You may not think so because the choices are endless. Also, no one manufacturer dominates, so you have to consider many different products and brands.
However, buying appliances pales to the problems you will have based on deliveries, installation, and service.
It is important to prepare for these potential problems before there is a water leak or a failed inspection due to make up air.
You have to factor all these potential issues into your buying decision.
Additional Resources
Want to learn more about appliances and lighting? Get the Yale Appliance Buying Guide with answers to the most frequently asked questions, detailed profiles of brands and products as well as buying strategies to get the best price and service. Over 260,000 people have read a Yale Guide.

Related Articles:
Steve Sheinkopf
My goal has always been simple: I want Yale to be the best retail experience anywhere. I have tried to create a compelling environment for customers and employees alike.
A Note About Pricing
Pricing on this blog is for reference only and may include time sensitive rebates. We make every attempt to provide accurate pricing at time of publishing. Please call the stores for most accurate price.