How To Light a Wall with Recessed and Track Lighting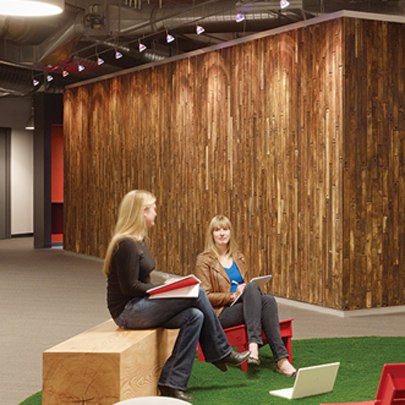 Shining light on a wall is something that has been done for a very long time. "Wall washing" as it is called, can enhance a room on so many levels. The general concept is to have light shine on the wall evenly to create a uniform distribution of the light.
Wall Washing vs. Accenting
Traditional "wall washing" has been used for years in commercial applications and has become more popular for residential installations as well. Wall washing can make a space look bigger. It can add interest by highlighting texture of the wall surface or brighten up wall colors or wall coverings. Wall washing is an even approach to lighting a wall vs. accent lighting such as shining a spotlight on a picture. Wall washing is about illumination whereas accenting is about highlighting an object.

The most common ways of wall washing is with the use of either recessed lighting or track lighting. Although the goal is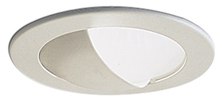 the same, the effects can be a bit different. Depending on the room and the wall surface one type may be better suited for the space than the other. Over the past years the products that can accomplish this task have improved tremendously.
This is what a "wall wash" recessed light trim typically
looks like. They are offered in a variety of sizes and lamping types. This is an "adjustable wall wash" finish trim for low voltage recessed housings #NL-450. Nora Lighting has several finishes and interior reflector options.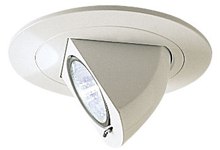 There are also "adjustable" recessed lights that can work as both accent lights and wall washing based on lamping and spacing options. This is a "adjustable elbow" finish trim. This is also available in several finishes. Nora Lighting # NL-470W.
These fixtures range in price based on installation housings and lamping options from $70.00 to $100.00 per unit.
Wall Washing with Recessed Lighting Examples
This is an example of wall washing for a smooth wall. The "scalloping" that happens along the top can be more or less dramatic based on the number and placement of the fixtures on the wall.

This image shows a very nice approach. One side of the hallway is using wall washing for ambient lighting and accent lighting on the other side.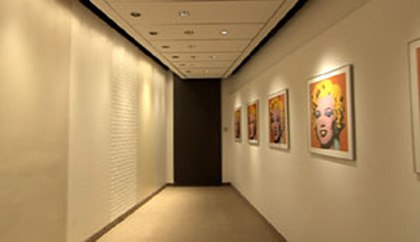 Wall washing is a great way to show off textured walls. Wall surfaces of almost any type can be a feature to the space by adding wall wash lighting. This wall would not look so dramatic if there was no light washing it creating shadow effects.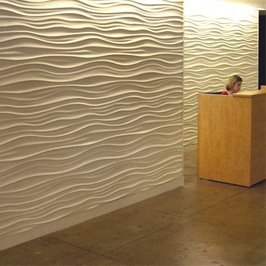 You can use the approach of wall washing on just a section of wall or even a window treatment. Here adding wall washing adds to the character by highlighting the window treatment causing the sparkling affect.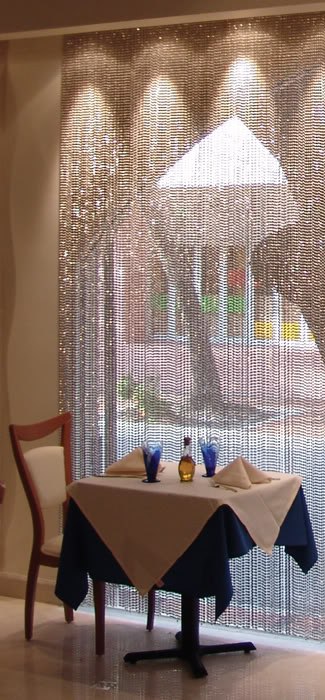 Wall Washing with Track Lighting Examples
Track Lighting can also be used for wall washing. Track lighting allows for more flexibility and you can wash a wall and add a little extra light to art as well. Plus the track lighting can add to the space esthetically. It can create a "gallery" feel or maybe a more "industrial" feel to the room.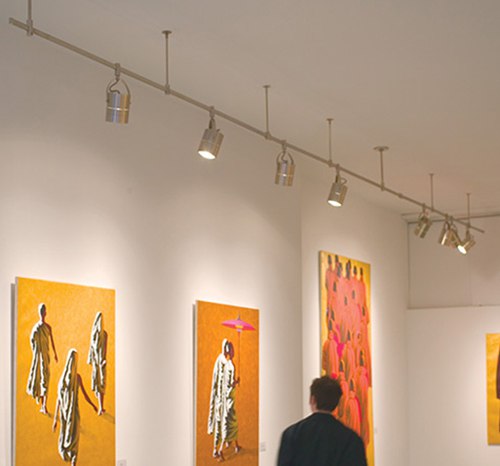 Track lighting here really shows off the texture of the wall and creates a very custom look for the space. The track or "rail" is curved to conform to the wall and the lighting enhances the texture.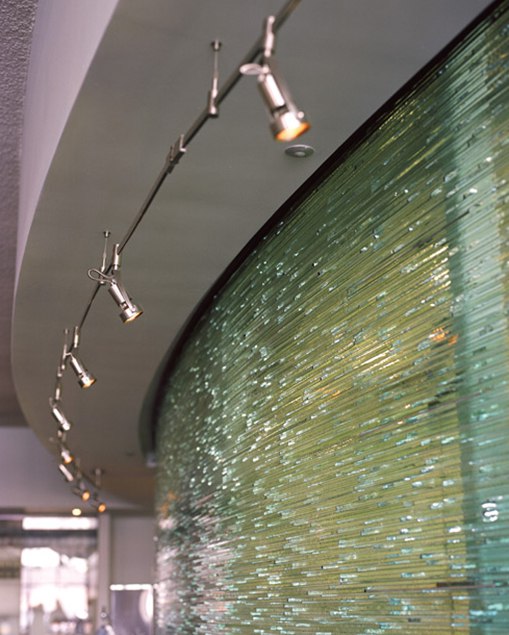 Modern track lighting is much more attractive then track lighting from the past. Tiella Lighting offers kits similar to these for $210.00 to $250.00.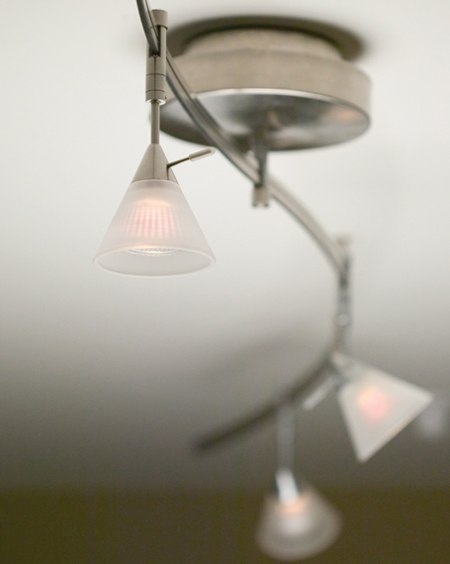 The use of wall washing can add a dramatic or subtle statement to any room or home. Try it in a hallway or one wall of a living area or bedroom. You will be pleased with the outcome.
Additional Resources
Download our Kitchen Lighting Buying Guide to help you plan your lighting design, packed with examples and suggestions for lighting your kitchen. Over 40,000 people have already found answers in a Yale guide.
| | |
| --- | --- |
| | Nick Paternostro has 20+ years of lighting sales experience currently works in the lighting department at Yale Appliance + Lighting. In his spare time Nick enjoys cooking, gardening and spending time with his family. |
Henriette Rieu
Henriette Rieu has been a lighting designer and home builder for over 25 years and has been with Yale for almost 15. Henriette enjoys the creative aspect of lighting design and help clients with remarkable projects.

Read more about Henriette here.
A Note About Pricing
Pricing on this blog is for reference only and may include time sensitive rebates. We make every attempt to provide accurate pricing at time of publishing. Please call the stores for most accurate price.