How to Light a Foyer (Reviews/Ratings)
The foyer, or formal entrance to the home, is one of the most important areas of the house. This space should really set the tone and style of the formal or main rooms of the house. The foyer should be the space that say's "LOOK AT ME!!!!".
Just like all rooms there are no specific shapes or size to any foyer. They may be one, two or 3 stories, flat ceiling or vaulted ceilings. So unfortunately there is no standard way to light the space.
If you have a single story foyer, I like to use a decorative ceiling fixture along with some recessed lights for accent lighting or possibly add some wall sconces as well. The sconces will really add character especially if you have a LOW ceiling.
In this photo you can see how the table lamps add to the decor as much as the hanging lantern. Some foyer entry areas do not have much room for furnishings so the fixtures may need to add to the decor more than compliment it as in a dining room were the table is one of the largest pieces.
This is a great application for this style of pendant. Good ambient light and decorative from all views.
If you have a two story foyer you really need to use a spectacular chandelier or pendant. The important thing to remember is this will predominantly light the upper area and not the lower portion. Once again by adding sconces this will not only add character but will add to the lighting on the lower portion. I do NOT like to add recessed lighting to the high ceiling because of difficulty accessing them for re-lamping.
When selecting a chandelier one thing to remember is that you can often view this fixture from several vantage points. You can look up directly underneath it, view it as you ascend or decesend the staircase and possibly from above when at the top floor. With this in mind you need to know where the fixture will be positioned when installed.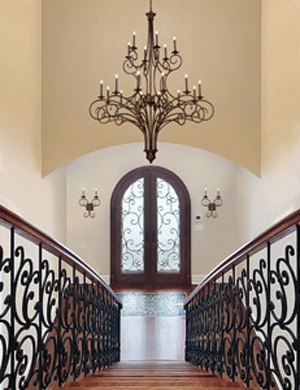 The wall sconces add to the overall look of the space and provide necessary light on the lower portion of the foyer.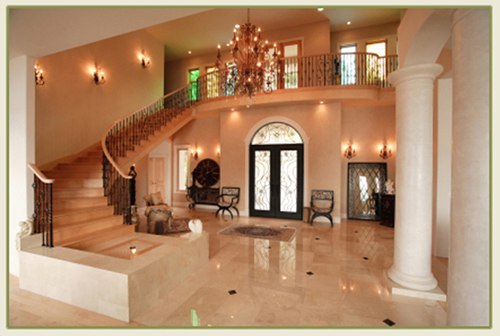 This photo shows all possibilities and how beautiful and creative you can be with the entry to your home. The combined use of recessed lighting chandeliers and sconces provide interesting character and beauty but also show off the full scale of the room without being redundant.
Best Lighting Fixtures for the Foyer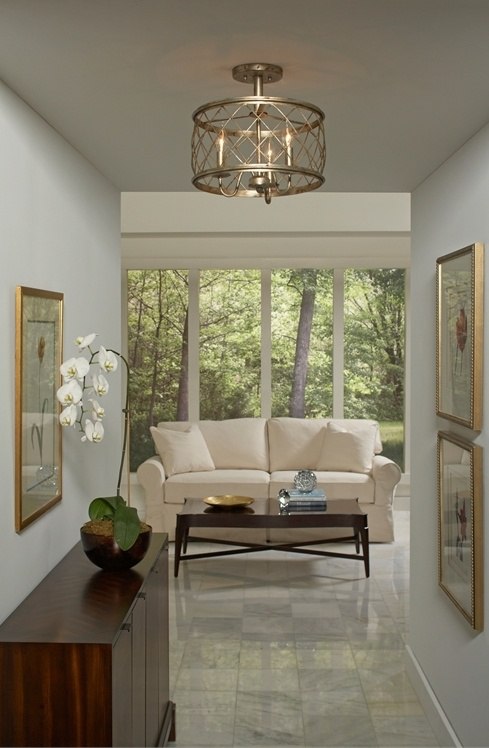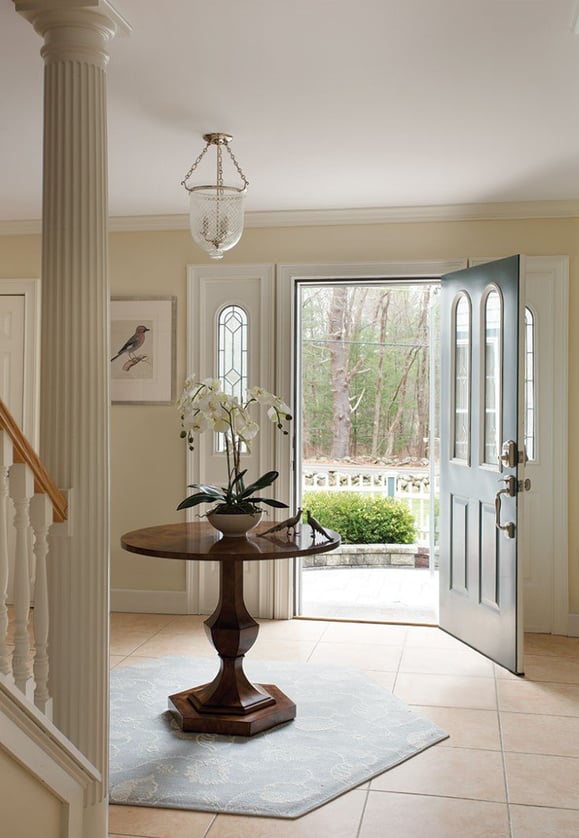 Visual Comfort E.F Chapman Foyer Pendant CHC3441BZ - $1,995

Final Thoughts
The foyer entry light fixtures should complement the architecture of the home as well as set the stage for your own personal decorating taste. It is one that will greet your guests and make them feel welcome and comfortable.
It will also be the last fixture that people will see when leaving. Being a showpiece of the house and possible visible from many angles and even perhaps from outside the home it should really be one location that you select thoughtfully.
Additional Resources
Want to learn more about how to light your home? Get the Yale Kitchen Lighting Buying Guide. This guide will take the mystery out of proper illumination. We will show you how to layer lighting, better effects for accent, task, ambiance and decorative. Well over 155,000 people have read a Yale Guide.
Related Articles
Henriette Rieu
Henriette Rieu has been a lighting designer and home builder for over 25 years and has been with Yale for almost 15. Henriette enjoys the creative aspect of lighting design and help clients with remarkable projects.

Read more about Henriette here.
A Note About Pricing
Pricing on this blog is for reference only and may include time sensitive rebates. We make every attempt to provide accurate pricing at time of publishing. Please call the stores for most accurate price.