The island in the Kitchen, especially adjacent to a great room or combination of kitchen and living room, is the new center of the universe. There is nothing more enjoyable than sitting at the kitchen island watching a friend cook for you and sipping some bubbly in the process. Or having the entire family around the island helping roll out pie dough and cut cookies on a holiday.
With that in mind, there are really two sides to an island. First the Cooking side where we prepare and cut food. And the Romance or ambient side of the island where you and your significant other and kids might have a sip of wine after work.
First the cooking side should have adequate task lighting by using recessed lighting. The recessed should be placed every thirty inches along the counter. They should be switched and dimmer separately from the other side of the island.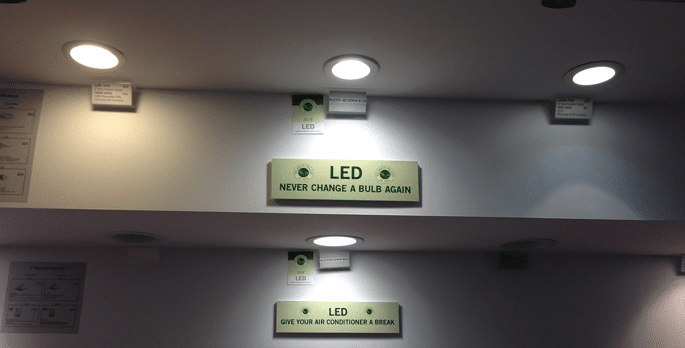 Place them inside the edge of the cooking side at least 9" to create a veil of light between you and your guest so that you will still look good and keep a ten years younger appearance. You can use CSL, EDL-ww led 4" and cover with EDL1200 frost trim to cut glare. I also love the 50watt MR16 with the frosted trim which gives you the equivalent of 800 lumens and you can still substitute a led mr16 for better life and efficiency (just make sure you are using a color rendering LED for good color).
The Romance side of the island is where you and your mate might sit after a hard days work, before exhaustion has set in to talk over the day and sip a little cordial. Or where your friends may sit to heckle you while you cook for them. This side of the island should be lit with colorful or Murano glass pendants. Glass will reflect off the ceiling and create ambient or reflective light. This is great for conversation and adds a warm feeling to the room. It creates that veil of light between you and your guest. Manufacturers like Tech Lighting, LBL, Hudson Valley or Hinkley, all design decent mini pendants.
The pendants should be placed 30" to 36" off the counter and will create a 24" circle of light on the counter. Therefore if you have a 6 foot island you should use three pendants depending on the size.
Here are some examples of pendants installed over islands in our showroom...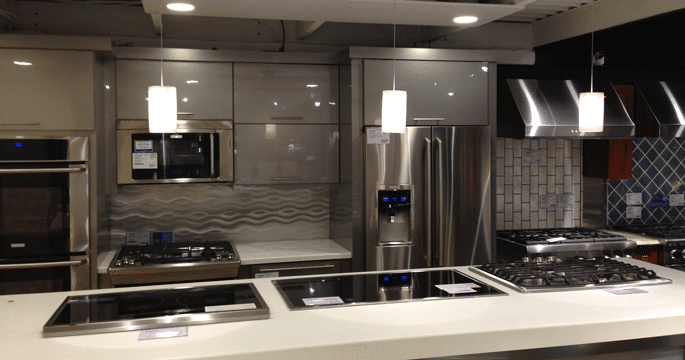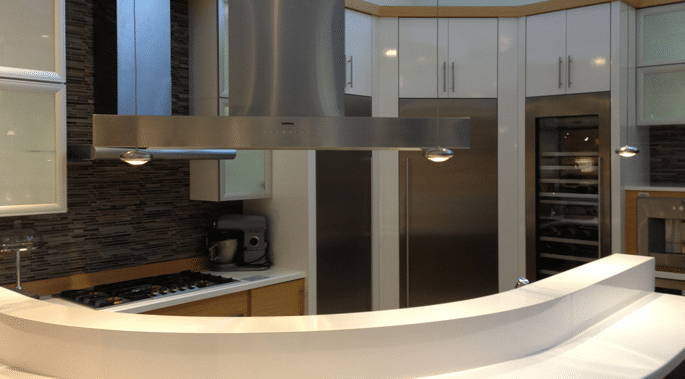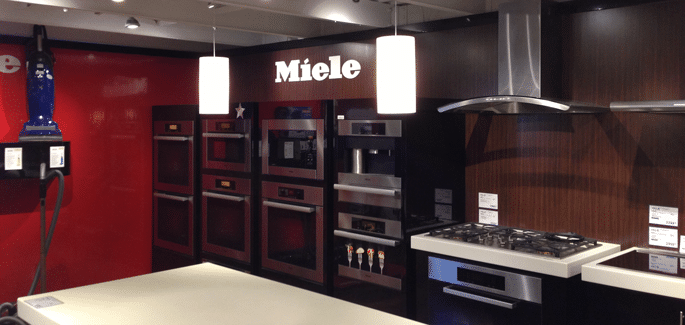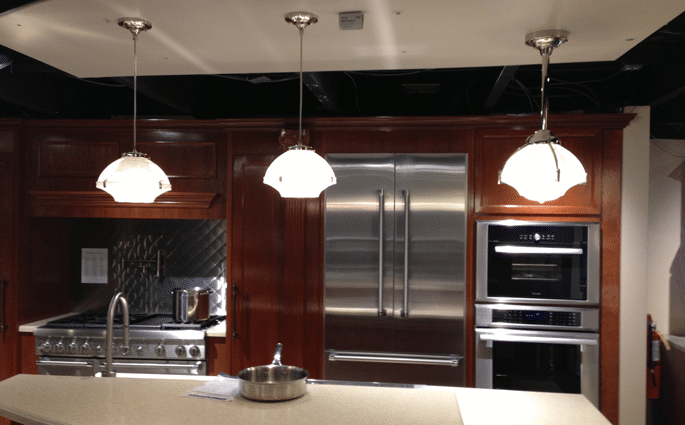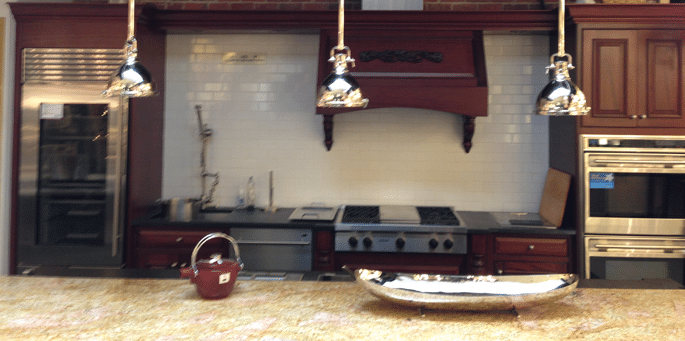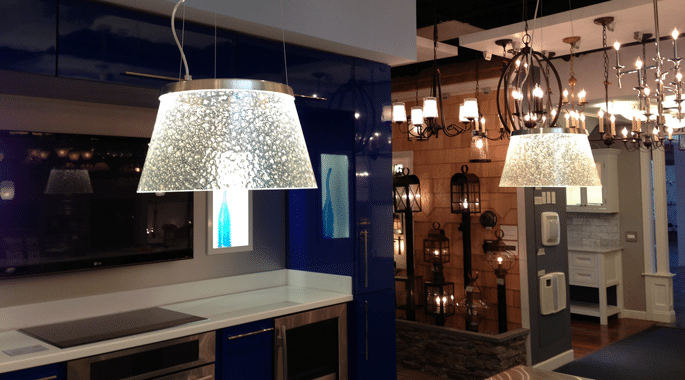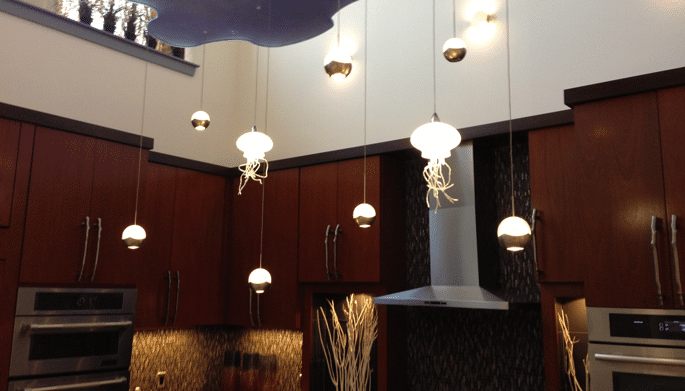 Again, these should be switched separately from the cooking side and be on dimmers to create a more intimate atmosphere when needed.
Additional Resources