How do I size my dining room or dinette chandelier?
The first consideration is the size of the room in which the chandelier is going. Measure the diagonal of the room which for example might be 18 feet. Convert the 18' for 18" and that would be the minimum diameter. For example if the dining room is 11'6" by 13' 6" the diagonal would be 18'. I like to add 7" as I like the chandelier to have more of a presence. Scale is important such that the size chandelier should not too small for the room.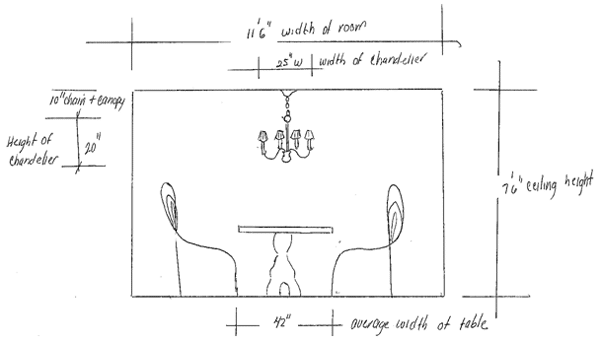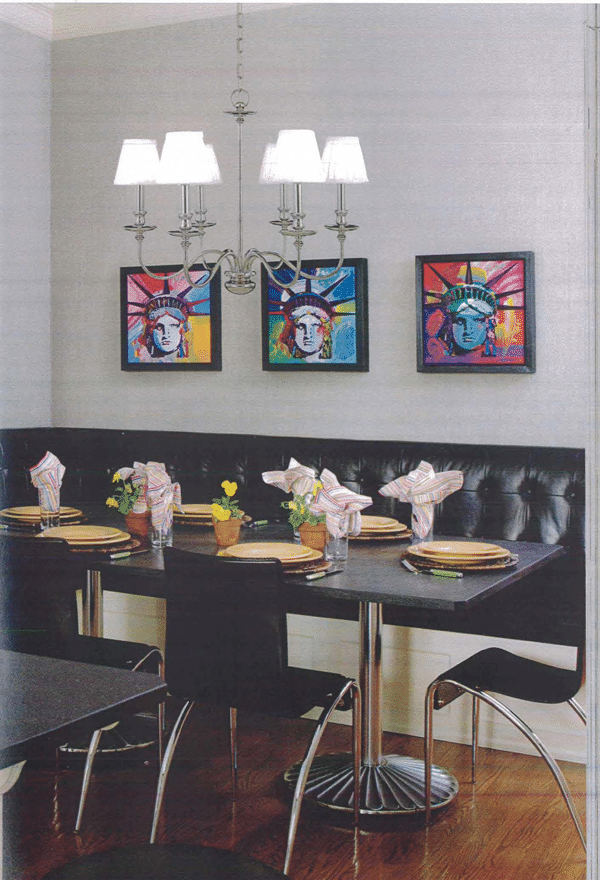 The height of the ceiling is also important as taller ceilings add volume to the space and therefore requires that you stay on the larger size or even choose a layered fixture which helps fill up the space. If the ceiling is low then you must also insure that what you are buying is not too tall. All table tops are about 30" up from the floor.
You want the chandelier or fixture to be no closer to the table than 29" and no further away than 36". Therefore if your ceiling is only 7' 6" subtract 30" for the table and 30" off the table, this will leave you only 30" of height for the fixture chain and canopy. Because canopy and chain average are about 5" deep you subtract 5" for 30". Consequently, the height of your fixture should not exceed 24".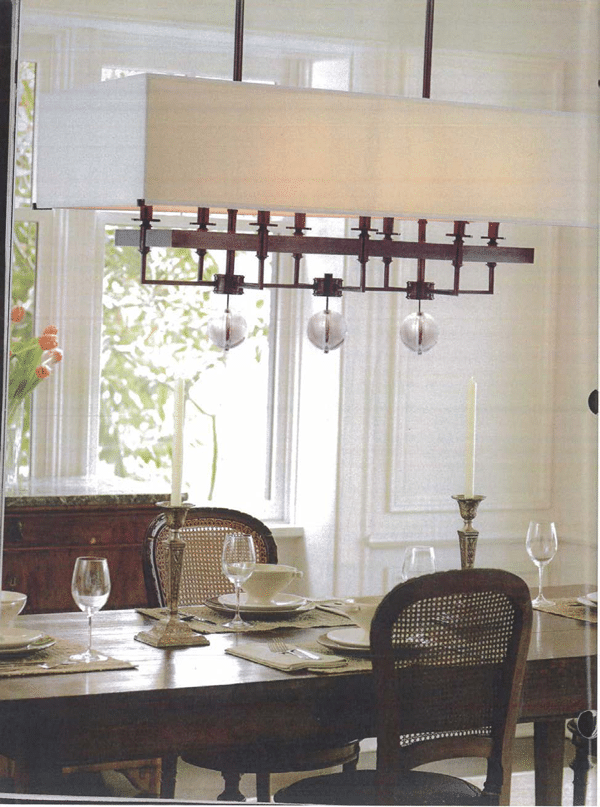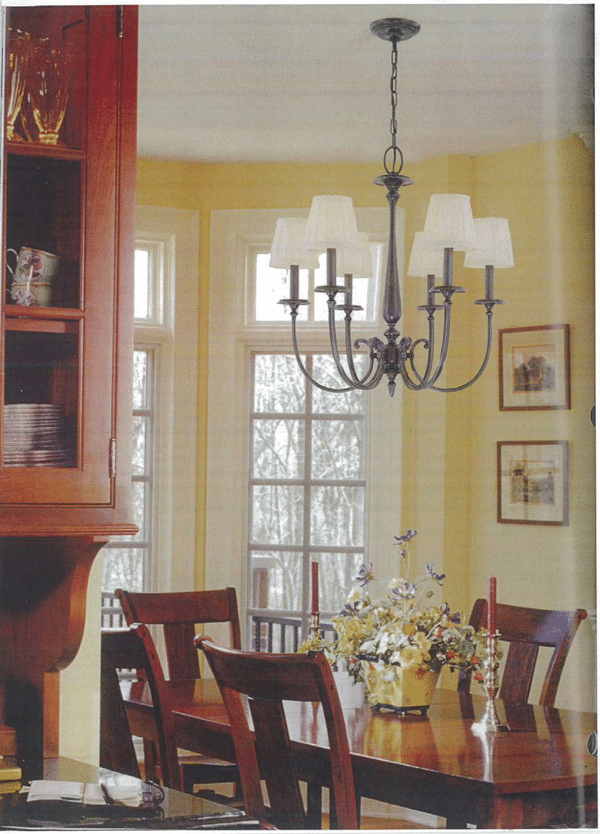 The third consideration is the width of the table. You want the fixture to be in at least 7" on each side and 30" off the table so that tall friends and family do not bump their heads. Therefore measure the width of your table and subtract 14". This will help to insure that people do not bump their heads.
Related Articles