Semi-Flush vs Flush Mounts lights is a common question when illuminating a space like a hallway. A flush fixture will be mounted directly to the ceiling whereas a semiflush will hang off the ceiling typically by 12-24 inches. Hallways are generally traffic areas and not spaces that are "decorated" like the kitchen or bathroom.
Too little light, however, and too many shadows can bring on tripping or stumbling on a rug or a door jamb. Too bright is uncomfortable, like being outside in the sun makes you squint. It's also important to find the wall switches to adjoining spaces easily. The goal is to move safely from one space to another.
Semi-Flush Light

Easier to change light bulbs
More of a decorative element
Brighter and more light since the heat escapes from the open top

Flush Mount Light

More clearance to walk, carry bulky items
Less possibility of catching bugs and dust
Easier to hide a mark on the ceiling from the previous light
Less conspicuous in the space
So how do you decide? So much is personal preference as semiflush is more decorative whereas the flush is less conspicuous. Ceiling height is the first and only real consideration. Flush mounts would be used in shorter ceilings. General rule for height would be 7-7.5 feet from the floor to the bottom of the fixture.
Semi-flush does provide better ambient lighting. It is open and throws light to the ceiling as well as down and through the sides as well. Ambient light, however, is more important in living and dwelling spaces like kitchens and less so in hall spaces.
The decision is really based on ceiling height and personal preference...and choice. There are tons of choices...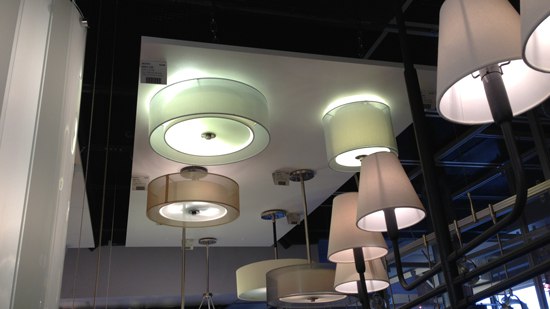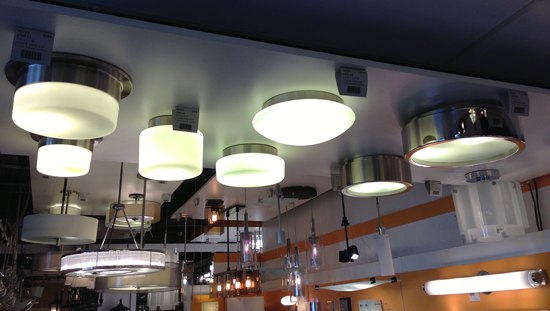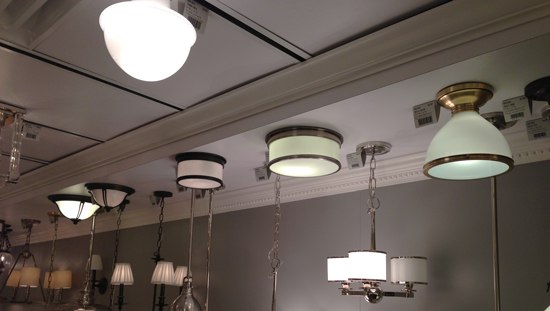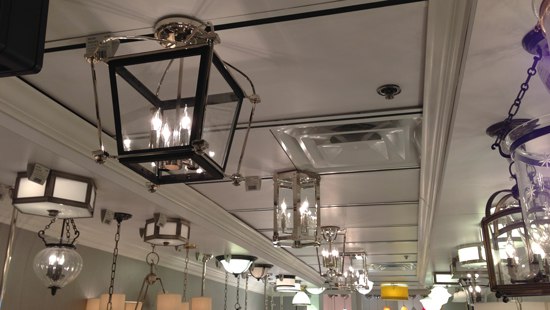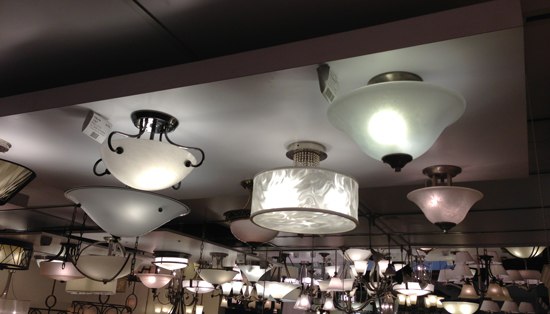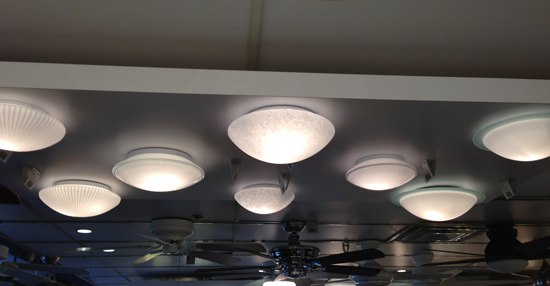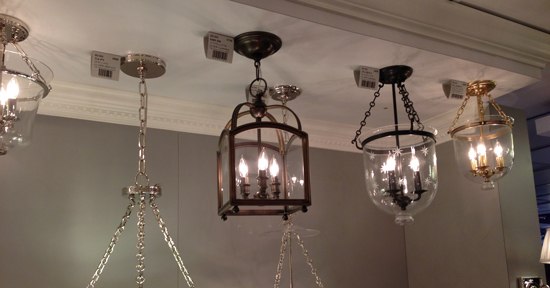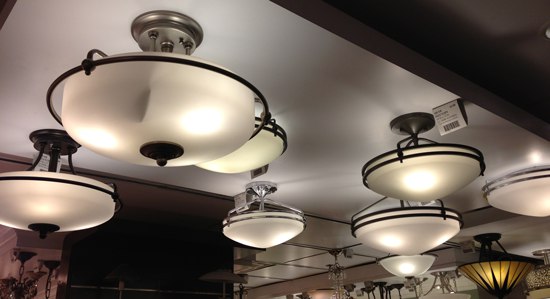 Suggested Reading: Track vs Recessed Lighting
Read a Yale Buyers Guide covering all aspects of home improvement. Over 9,000 people have read a Yale Guide.