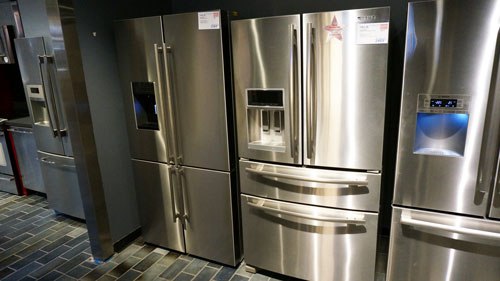 About 10 years ago, the French door refrigerator with two refrigerator doors and a pull out freezer became popular. The refrigerator was now waist high and more accessable. The shorter doors were better in tighter spaces like galley kitchens or around islands. You did not have to contend with a bigger door. Also, the look was different and cool.
About five years ago, double drawers became available. Instead of one drawer, there are now two and the second drawer could be freezer or refrigerator. Samsung and Jenn-Air are popular and have refrigerator drawers. GE has a second freezer. We wrote a post called Best Double Drawer Refrigerators detailing both.
The new Blomberg is really different. It's like a French door with a side by side bottom. We will compare that to the Samsung.