We once displayed new products at The Bayside Expo Center Home Show.
Now, we've remodeled our showrooms to show functional, working kitchens. Half of Yale Dorchester is totally new. Framingham is just over one year old.
We've hired some chefs to show the product's capabilities in those very kitchens.
With those facts in mind, the Yale Home Show was born.
Yale Dorchester Showroom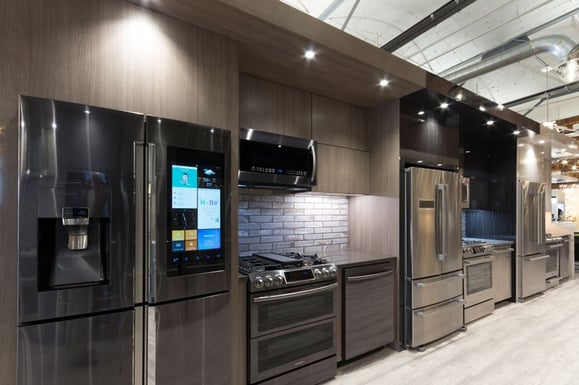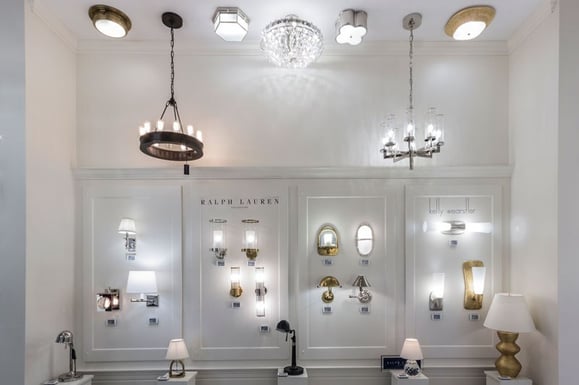 See inside the new Yale Dorchester showroom
Yale Framingham Showroom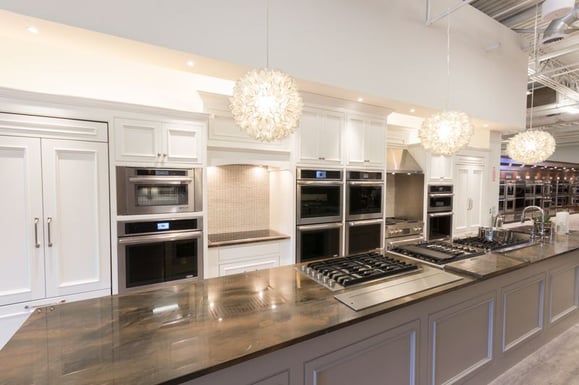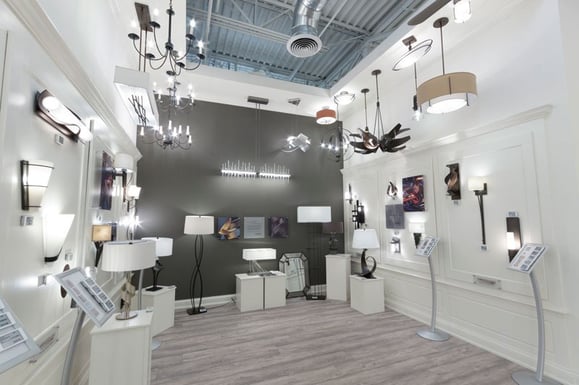 See inside the Yale Framingham showroom
Yale Home Show
Exclusive offers available during the Yale Home Show, February 11-12 + 18-20
Free In-Home Chef Demo with qualifying purchases from select brands
Save 10% on lighting, plumbing or vacuums when you spend $2,000-$4,000. Save 15% when you spend over $4,000
12-month, 0% financing available with credit approval
10% off Outlet, Miele Vacuums, kitchen plumbing and much more
Offers valid from February 11th - February 20th. Call us at 617-825-9253 for full Home Show details.
What should you expect at our 18th Annual Home Show, now in our own showrooms?
To see the newest products from the best manufacturers working and on display. Not to mention, our home cooked snacks from our Chefs.
Why should you attend?
Over the last few years, with the introduction of steam, induction, pro, and smart app driven appliances, the home show has become a great way to kick off your project and look at your options.
The Home Show also coincides with Presidents Day, so there are usually great manufacturers rebates and other incentives in case you need a piece or two or kitchen package.
The Yale Home Show is the weekend of Feburary 11-12th and 18-20th at both of our locations. Call us for more details.
Presidents Day, Memorial Day, Tax Free Weekend (when the State allows it), Veterans Day and Black Friday are generally the best time to buy an appliance.
A few new products:
Wolf Induction Ranges
Wolf has mirrored their pro ranges with induction which is actually faster. They are the only company with a 36 inch induction range.
BlueStar
BlueStar is not new, but new for us. They have the only pure convection gas range and you can choose between 750 colors. Their French door opening oven is a nice new feature.
Samsung Steam Assist Wall Oven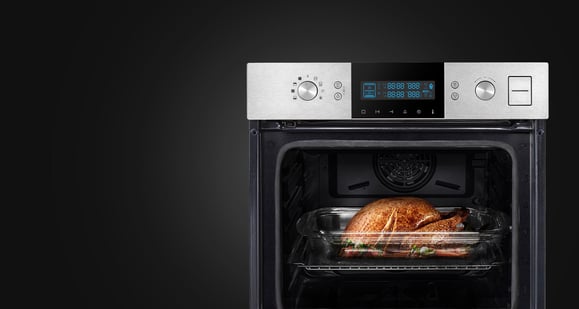 You should consider steam cooking, because it adds moisture so the food tastes better. Samsung is technical and much less than Miele.
Samsung Induction Cooktops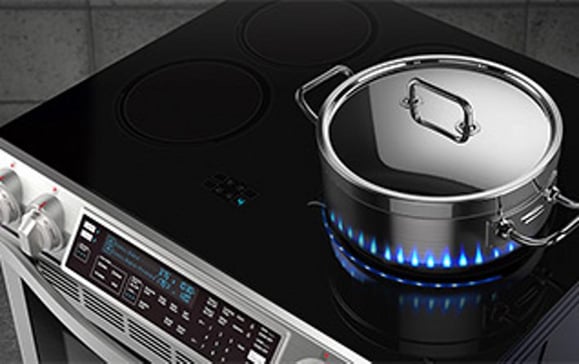 Once again, Samsung has a stylized product that is competitively priced. When you turn this on in the store, you will see the blue LED simulating flames. Pretty cool.
Thermador 60-Inch Range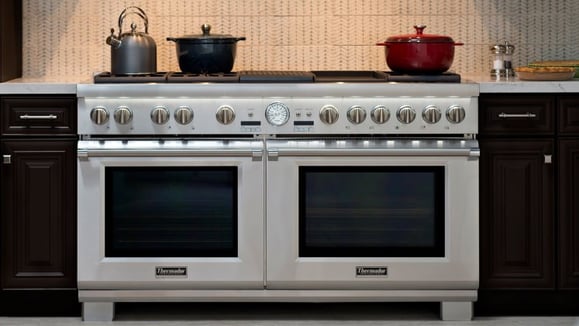 60-inch is the biggest American range you can buy. Thermador actually has the steam oven on the left side, so it is a bit different.
LG InstaView Refrigerator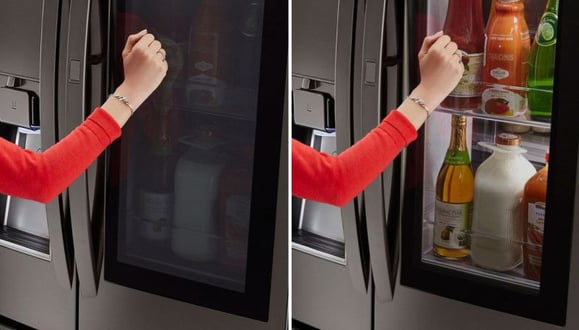 LG was the first with a door inside a door. Now they have InstaView. If you knock twice the refrigerator door changes for clear viewing.
Samsung FlexWash and FlexDry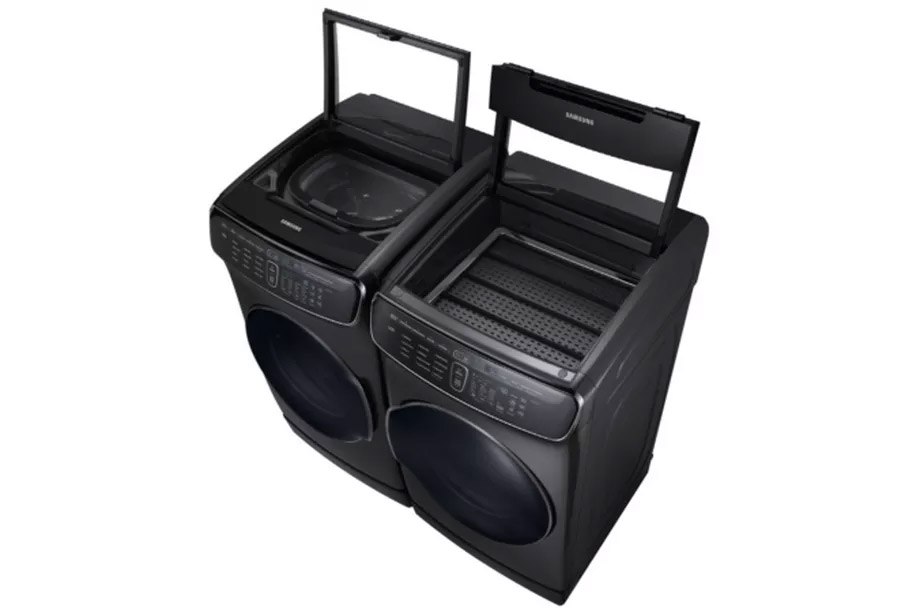 Samsung now has a dual washer and dryer. The Samsung FlexWash and the Samsung FlexDry. So now you have the ability to do two separate washes and dries at the same time.
Bosch Wifi Coffeemaker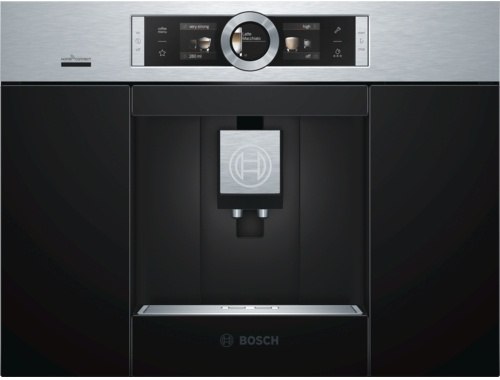 The industry is going Wi-Fi. This coffeemaker will allow you to make your perfect cup from your phone. Now you can roll out of bed and your coffee will be waiting for you.
Samsung Family Hub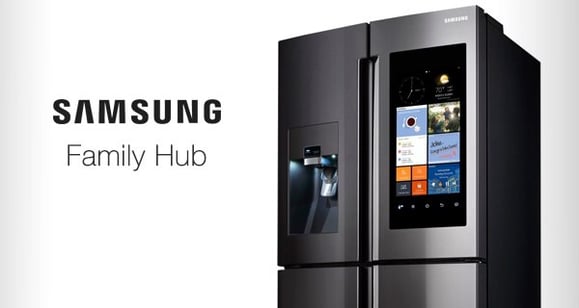 This isn't new and has been around for about 9 months. It is Wi-Fi enabled with cameras. Forget your grocery list while you are at the store? Now you can see the inside of your refrigerator from your phone.
Coyote Grills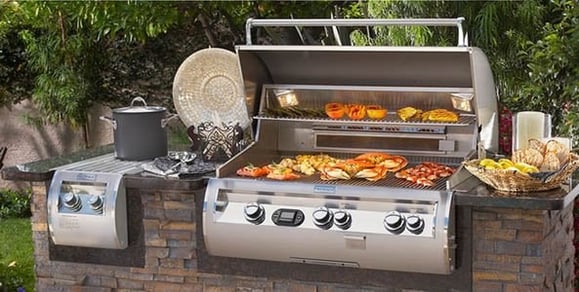 Finially this grill has pro output and construction at half the price of comparable grills.
Additional Resources
Want to learn more about appliances and lighting? Get the Yale Appliance Buying Guide with answers to the most frequently asked questions, detailed profiles of brands and products as well as buying strategies to get the best price and service. Over 200,000 people have read a Yale Guide.