Modern Design came about as a reflection of the modern art movement, but for the interior of the home, and existed between the 1920's and 1950's. Modern Design was a push against the previous styles, like Victorian and Gothic, that used very detailed ornamentation, heavy textures, and deep wood tones throughout the home.
Modern Design instead was more "Form follows function", using clean, straight lines for both room shapes, furniture, and accessories.
Some elements of Modern design are the use of Metal (chrome and stainless mostly), wood, sometimes sanded down or painted (hiding the natural grain), plastics, and the use of more geometric shapes (squares, rectangles, and perfect circles or ovals), and a very minimal look…no fussy ornamentation of details.
Modern vs. Contemporary Style
I think a lot of people use Modern and Contemporary interchangeably, but there is a difference. Contemporary to me feels much more "what's in style now", and can encompass several styles mixed together.
Modern design, however, is classic, timeless design, and is really pretty specific. I think the proof of its staying power is in the longevity of classic designs from Eileen Gray, Ludwig Mies van der Rohe, and Charles and Ray Eames.
In the rest of this article, we are going to look at examples of Modern Design for today's dining rooms, talk about different ways to lighting these spaces, and I will show you some of my favorite Modern lighting fixtures!
Best Modern Style Lighting for Dining Room
Visual Comfort "Eugene" Antique Nickel - $380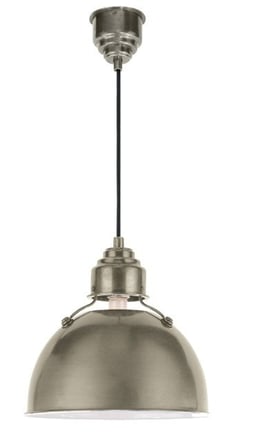 These simple metal pendants are a great mix with the white plastic chairs, and light wood table. They are going to give light strictly down on the table, so you may want to think about other fixtures (wall sconces, recessed) to add some more layers of light in the space.
Visual Comfort's "Oxford" Sconce - $334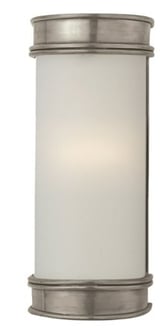 A great companion sconce, above. It's clean, simple, and functional.
George Kovacs "Bridge" drum pendant in Chrome with translucent silk/Mylar shade - $390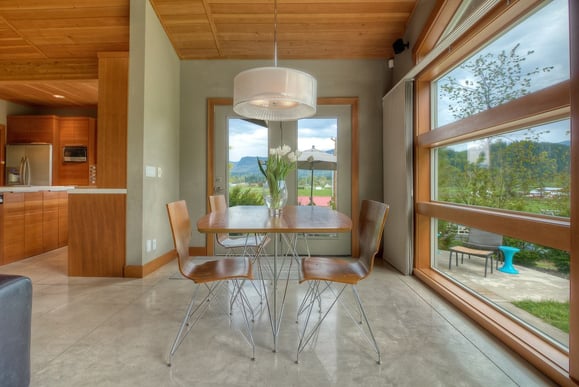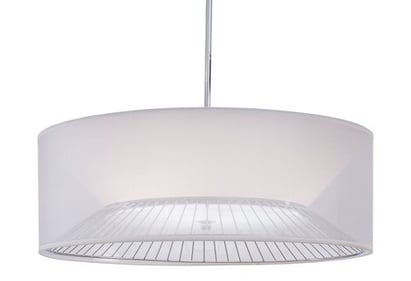 The metal detail in this drum shade works so well with the chairs in this dining room. With it being open to the kitchen, you could use the mini pendant version over an island or peninsula.
Coordinating "Bridge" mini pendant from George Kovacs - $170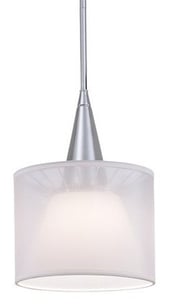 Lite Tops Customizable "Loft" Pendant - $628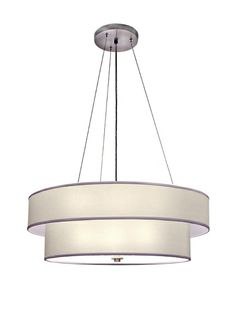 Fabric drums with coordinating sconces are a great way to add soft light to a modern dining space.
This is a great, clean, modern chandelier, with matching wall sconces. Another great addition to this space could be a modern art light for that great piece of art!
Besa Lighting "Amelia" Pendant - $1,075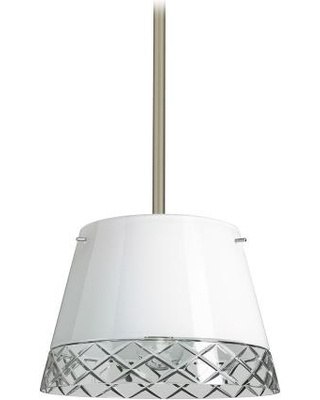 These two simple cut glass pendants are a great look, adding a different material to the natural wood table and upholstered chairs. Again, and art light on this stunning piece of art would be a great addition.
Fredrick Raymond "Mondo" 3 Tier Chandelier in Chrome - $1,869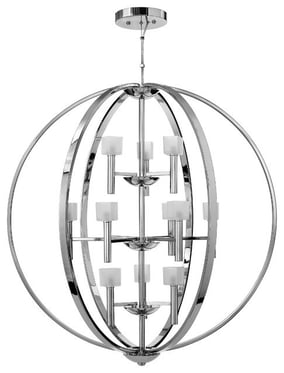 This Orb chandelier works great with the tall ceilings, and the chrome is a nice mix with the wood, dark metal and glass.
Final Thoughts
So as you can see, the best fixtures to compliment your modern dining room are going to have clean lines, minimal detail and decoration, and be very functional.
Always think about layering your lighting as well, so in addition to the fixture directly over the table, think about wall sconces, art lights, and recessed lighting as other ways to bring light into the space.
You'll have a ton of flexibility on how you use the room, and you'll always have enough light for any function that room will serve.
Additional Resources
Want to learn how to properly light your kitchen? Get The Yale Kitchen Lighting Guide with the 4 elements of illumination. You will learn how to layer lighting using recessed, under cabinet and decorative lights. Over 150,000 people have read a Yale Guide.
Related Articles