Yale was named one of the Boston Business Journal's Best Places to Work last week. Last year, we were named one of The Boston Globe's Best Places to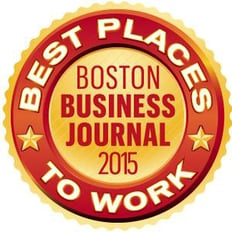 Work as well.
I am honored to be part of this company and one of the 134 people who work at Yale. Being a great place to work has great advantages for everyone especially and most importantly for our clients.
Hard to believe, I started working at Yale over 40 years assembling and hanging light fixtures. I then moved to warehouse, then sales, then customer service, then repair and back to sales then marketing (I have no marketing experience, by the way).
At each stop, I learned how critical each position is. You will call us 6-12 times on the average to inquire, make a purchase, ask for specs, schedule a delivery, and a service call. Each call is critical or we risk losing your relationship.
Internally, we can sell you the right product. If we deliver, service or handle it in the warehouse improperly, then again we lose your relationship. That is the challenge of the appliance and especially delivery business.
We as an industry have to execute flawlessly at every step to keep your business. Then we have to also invest in resources when and if there are issues.
So everyone in the company has to be on the same page. I cannot have just a good salesperson, a good delivery person and a few good techs. They all have to be good, not just one or two people.
For this to happen, people have to be treated fairly, compensated fairly, have learning and advancement opportunities as well as competitive benefits, 401K and company profit sharing.
In other words, they have to be happy.
I am not just talking about executives, management and salespeople, but especially customer service, delivery and service. They are frequently our last contact to you.
Winning this award to me is really similar to taking the temperature of the organization. The surveys let me know the good and bad feedback from the staff.
Now to my point, if the people you do business with are not happy, chances are sooner or later you will not be either.
Additional Resources
Get the free Yale Appliance Buying Guide with features, specs and profiles for every major brand. The Guide is a great read if you are starting or in the middle of a project. Well over 100,000 people have read a Yale Guide.