It's been very interesting to see the progression of technology in under cabinet lighting. When I first started, it was fluorescent 1.75 inch strips. Fluorescent is perhaps the worst lighting for under cabinet. It's high kelvin milky white light washes out the color of most countertops.
The first big technology change was the conversion to more halogen-based sources. Halogen is an incandescent light source and its color rendering is much more suitable for kitchens. The only issues are the bulbs short lifespan, expense of light bulbs and its heat emission. Incandescent bulbs emit 350° of heat and can melt peanut butter and other items in cabinets. Then, halogen became low-voltage and low-voltage became xenon. The color of the bulb improved over time, but it still has the issues of incandescent bulbs.
Then LED showed up and changed everything. LED is efficient, bright and has the color characteristics of incandescent, they last 50,000 hours instead of 1,000 hours. We've covered LED under cabinet lighting in various posts.
Now Legrand has changed the idea of under cabinet lighting. Under cabinet lighting is now flexible with various different appliances you can add for a totally different type of system. It is also flexible in the different components can be arranged and swapped at any time.
Let's look at the Legrand Under Cabinet Lighting System: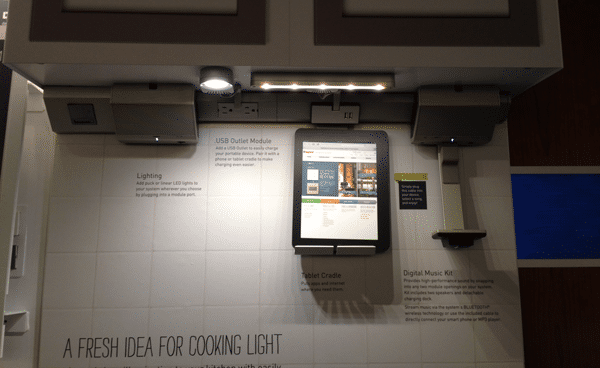 You have a choice of two different light fixtures either LED pucks or strips.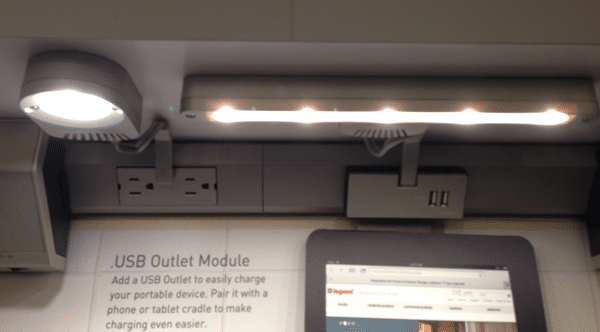 There is also electrical outlet modules (now your electrician doesn't have to cut modules in your tile or backsplash).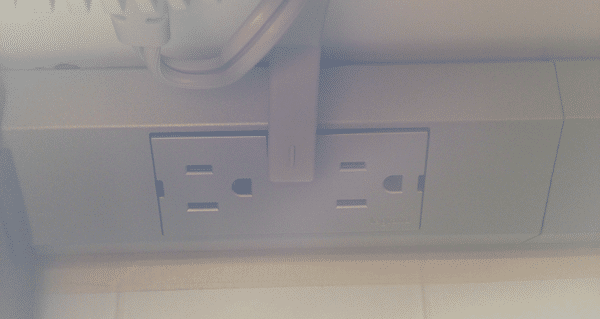 There is also a Bluetooth music system complete with speakers and compatible to your iTunes.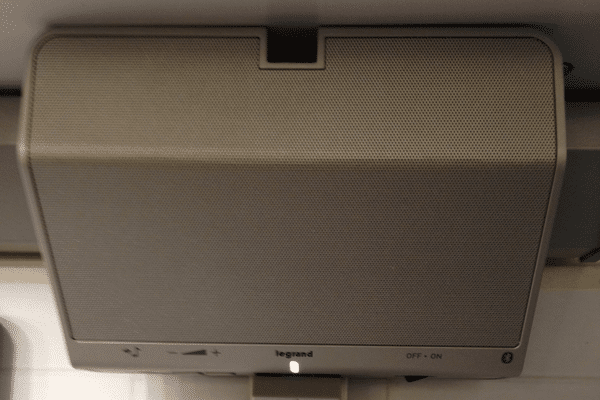 iPhone and iPad docking stations are also compatible and accessories for the Legrand under cabinet lighting system. I like the iPad docking stations as you can place it next to a range and follow recipes.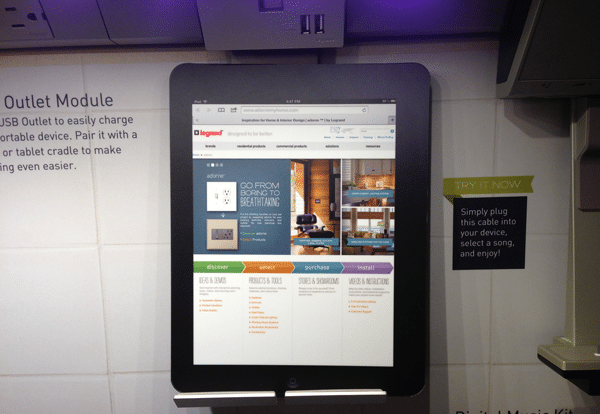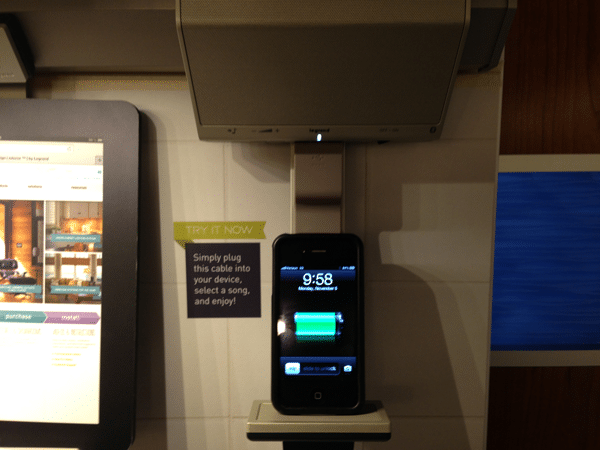 Watch this video explanation:
Summary:
Flexible
LED
Available with many different types of accessories
Additional Resources