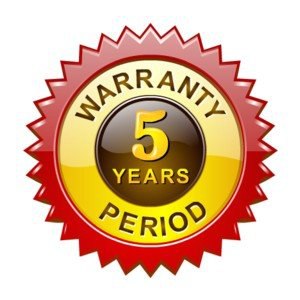 My position on warranties has changed over the years. Until 12 years ago, we did not sell them. We now offer our own warranties and fix products ourselves with our own techs. The redemption rate is well over 90% or 90 cents for every dollar spent.
We do not push warranties. It's up to you. This article is when you should consider a warranty, when its not necessary and when you should run from the offer.
When Should You Consider a Warranty?
Refrigerators, stoves, wall oven and front load laundry should be considered, because they are expensive purchases and are more expensive to service with both in labor and parts. Hoods, microwaves and smaller appliances do not require a warranty in my opinion, because they tend to be more reliable and cheaper to fix.
Changes in manufacturing:
Back when I started the Maytag washer lasted 17-19 years with 1 or 2 service calls. Now the average appliance lasts 6-9 years according to the America Servicers Association.
The old Maytags were manufactured in Newton, Iowa by the same people using the same components. Presently, a product is designed in Europe or the US, manufactured in either Mexico, Korea or The US, but the parts can be sourced from anywhere. For example, many upscale refrigerator manufacturers source their compressors from Brazil.
Appliances, however, are now significantly more efficient than even 10 years ago, especially in refrigeration ($110 per year savings) and front load washers ($100-150 per year savings). However, the breakdown rates have likewise spiked due to changes in technology.
The average appliance will now need service 25% of the time within the first year and it escalates from there
Appliances are also more complicated to fix. Gone are the simple mechanical switches and in their place are more complicated computer boards and circuits. In fact everything is harder to fix.
Watch how you change a light bulb in a wall oven (it's unbelievable).
Who Should You Buy A Warranty From?
This article is about understanding warranties. There are arguments either way. However, there is one absolute. Do not buy an extended warranty from any company without a service department. Seriously.
Most extended warranty providers are really just call centers. They sell extended warranties like a commodity to dealers and bid out the repair to the cheapest independent service company. Unfortunately, that company will not perform an expensive compressor repair or install a new tub for that low rate, so you are left with an unfixed or badly fixed machine. It's the reality. Google appliance repair and its pretty grim.
Warranties sold this way are simply not worth the money. Interestingly enough, Sears would be the only national company I would buy a warranty from. They are part owners of A&E service and can actually fix a broken appliance.
Reasons Against Buying Extended Warranties:
Most warranties are sold through third parties. They do not have service techs on staff and factor all service work at crazy, reduced rates. Revenue, not customer service or even effective repair, is the priority.
Be highly skeptical of any cheap warranties. Cheap warranties are great until the product breaks. For example, we sell about $30,000 worth of warranties per month. We spend over $27,000 in repair and fulfillment of these warranties. So we fulfill at 90+ cents on the dollar.
Small appliances like microwaves and electronics are seldom worth the price of the warranty.
Reasons For Buying Appliance Extended Warranties:
According to United Servicers, appliances now last 6 to 9 years down from 8 to 12 when I started in 1986. On the positive side, appliances are way more efficient than even 10 years ago. Unfortunately, outsourcing of parts, with many more electronics and control boards have caused appliances to fail much quicker.

Parts are much more expensive. We are now replacing more expensive circuit boards today rather than basic switches from years ago. Thus the average cost of repair has become much more expensive especially refrigeration, laundry and cooking.

An extended warranty should pay for itself in just one service call
So, only consider a warranty on the more expensive products. Most importantly, at least understand what the service experience will be like after the sale before buying additional coverage. Do not fall into a trap of buying an extended warranty when the provider cannot resolve any problems.
Additional Resources
Download a Yale Buying Guide covering all topics of appliances and lighting. Over 45,000 people have read a Yale Guide.