Interesting statistic: Our warranty appliance repair is 45% les than last year. So appliances are breaking down less within the first year. We have 16 appliance repair technicians on the road averaging 8-10 service calls per day, so this is significant.
Updated: We've written a completely new post with data from our very own appliance service department here.
We have more actively managed our sales towards the more reliable brands for less repair.
The 4 most reliable appliance brands:
4 - Frigidaire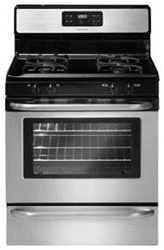 When Electrolux purchased Frigidaire in the early 1990s, they closed and retooled their factories. Rather than opting for short term revenue, Electrolux decided to reposition Frigidaire as a value brand with features.
However, these newer factories also produced more reliable products, especially cooking, laundry and refrigeration.
3 - Bosch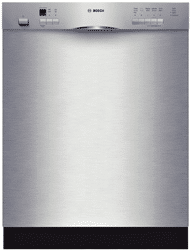 No surprise here. You would think the Germans would build a high quality product virtually devoid of appliance repair. The Bosch dishwashers are actually manufactured in a newer plant in North Carolina.
2 - Sub-Zero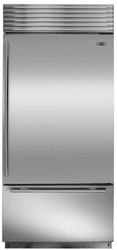 Sub-Zero is a family owned company based in Wisconsin. Family owned means you care more about the label than a multi-national would. Vacuum seal, twin compressors, magnetic crispers and air scrubbers have established Sub-Zero as the dominant name in premium refrigeration.
About 5 years ago, they automated their manufacturing processes and recommitted funding in appliance repair. Incredibly, every SubZero is tested before it leaves the factory. Sub-Zero is notoriously slow in developing new products, because their development and quality program is so methodical. We actually sell more Sub-Zero refrigerators than we did pre-recession. Then again, it is a better refrigerator.
1 - Miele
It is a world of outsourcing, except at Miele.
Miele, another family owned company, still manufactures 96.8% of the components in their products. Thus, they have the tightest quality control in the industry (or probably any industry). The only component not manufacturered by Miele in their dishwasher is the rollers under the racks. Their next act is supplying self diagnosing transponders, so their appliances can signal Miele's home office for repair.
Learn more about Miele products in our free Appliance Buying Guide
Over 100,000 people have already found answers in a Yale guide
"Miele Appliances still manufacture 96.8% of the components for their products themselves" - TWEET THIS
Summary
Miele is up a whopping 39% over last year. Perhaps people will pay a bit extra for longer average life. Miele engineers their appliances for a 20 year life. Only the rollers on their dishwashers are outsourced in their iconic dishwashers, every other component including controls is manufactured intheir German plant.
Although there will probably never be a repair proof appliance, these four companies are statistically better.
Special Note: We just updated this post with the Least Repaired/Most Reliable Companies as of August 2012. Only two of these companies remain on this list.
Additional Resources
For more information about choosing appliances, take a look at our Appliance Buying Guide.