Electric ranges have really changed over the last few years with the introduction of induction technology.
As induction has lowered in price over the years, consumers have still purchased electric at the less expensive prices and induction at the more premium product.
Short on time? Get our free Induction Cooking Buying Guide for more on the advantages of induction cooking products »
As I look at what is now popular at Yale, it matches that trend. We analyzed regular electric and induction ranges as well as slidein ranges at the bottom.
Induction is magnetic heat, which excites the molecules in the metal pan to heat the food faster and more efficiently. Induction is in fact faster than the hottest professional range and 30% more efficient for less venting.
Most Popular Electric Ranges
Pricing updated for November 2015
Frigidaire is the value leader, especially in stainless. Coincidentally, they are one of the least repaired brands in the store. They have two inexpensive, 4-burner, smoothtop ranges. I like smooth versus coils because it's easier to clean. The difference between the two is the second one (DGEF3041KF) has a Gallery handle and style plus a 5th burner or warmer.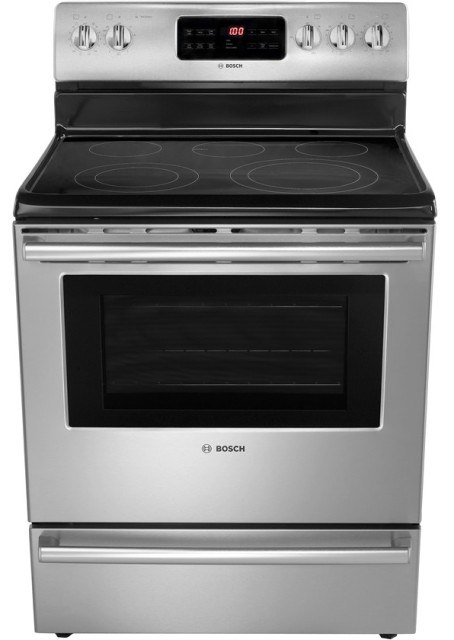 Bosch is built by Frigidaire, but is a better looking range with better package rebates. The HES5L53U is a Bosch-built European convection range (air blown in from the back for better cooking) and a warming drawer underneath.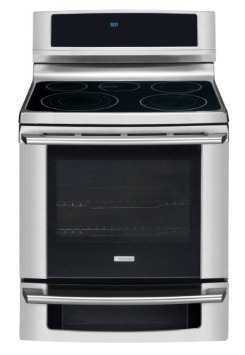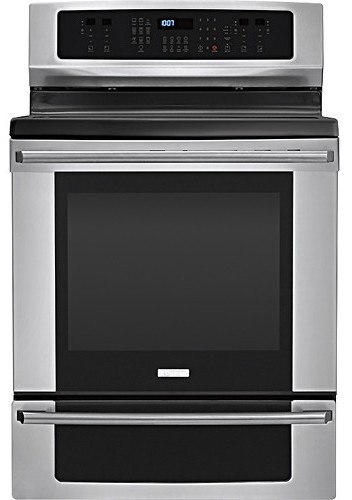 Electrolux is my favorite for their incredibly easy-to-use controls with automatic settings for just about anything (like Perfect Turkey). The differences between the two Electrolux's is that the EW30EF65GS has the second oven.
Most Popular Induction Ranges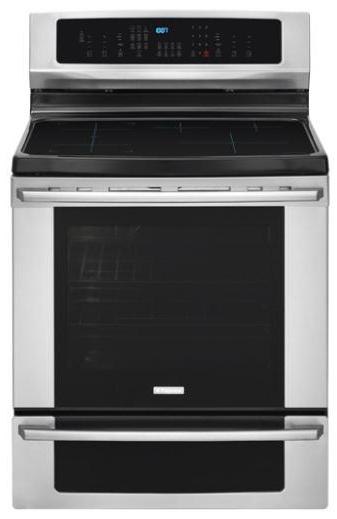 It's been leaner times for induction freestanding ranges, but the best value is Electrolux and Frigidaire with good wattages at reasonable prices.
(We have wattages of every cooktop and range in our Induction Buying Guide.)
Popular Slide-In Ranges
Jenn-Air is a regular slide-in with convection and a warming drawer. It is also part of our best selling package.
Frigidaire is a hybrid induction with two induction burners and three regular electric burners.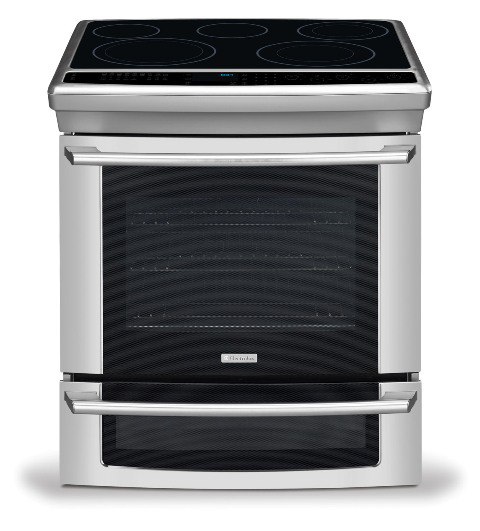 Electrolux is full induction with really great control panel and two ovens.
Bosch Benchmark is brand new with a slick interface and overall great designs.
Additional Resources
Download the Yale Induction Buyers Guide with features, specs and inside buying tips every induction cooktop and range from Wolf, Thermador, Frigidaire, Electrolux, Jenn-Air, Bosch and more. Well over 100,000 people have read a Yale Guide.
Related Articles