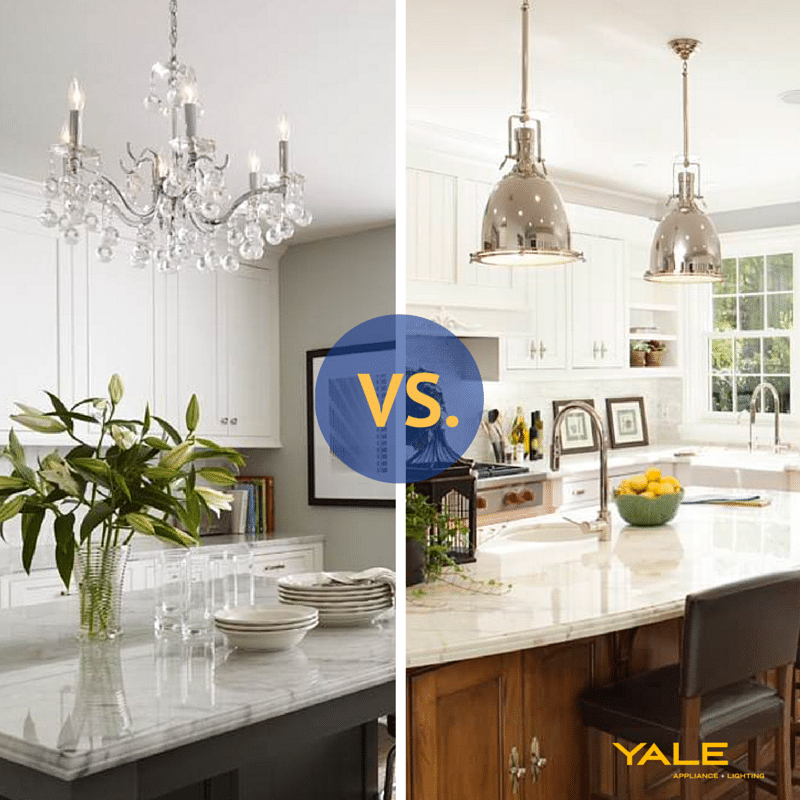 Are you trying to choose between a chandelier and pendants above your kitchen island?
First, decorative lighting is more about personal style than real illumination. Your task lighting should be provided by recessed or track lighting, so buy what you like.
Decorative lighting is like jewelry so, find your personal style and go with it.