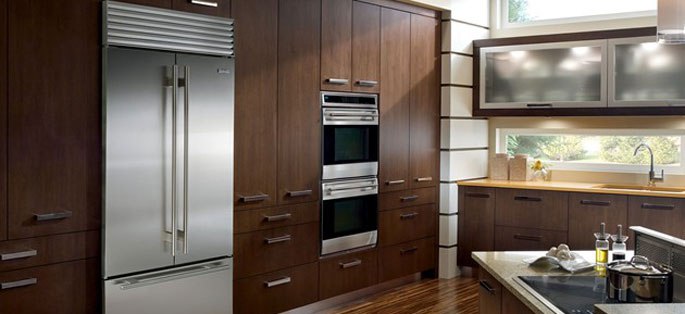 French door refrigeration is the most popular style of refrigerator sold in the United States right now. It is certainly the coolest looking product with side by side top and a bottom freezer.
Unlike side by side refrigerators, French doors allow you to use the full width to store food like trays and platters.
Thermador has had a French door for 10 years as part of their very successful Freedom collection. Sub-Zero just started marketing a French door in July of 2012.
As these brands seem to compete in other categories, let's compare their French door refrigerators. This a tough comparison of very different units, prices and rebates.
We'll take a look at both companies, their products and then compare the two at the end.